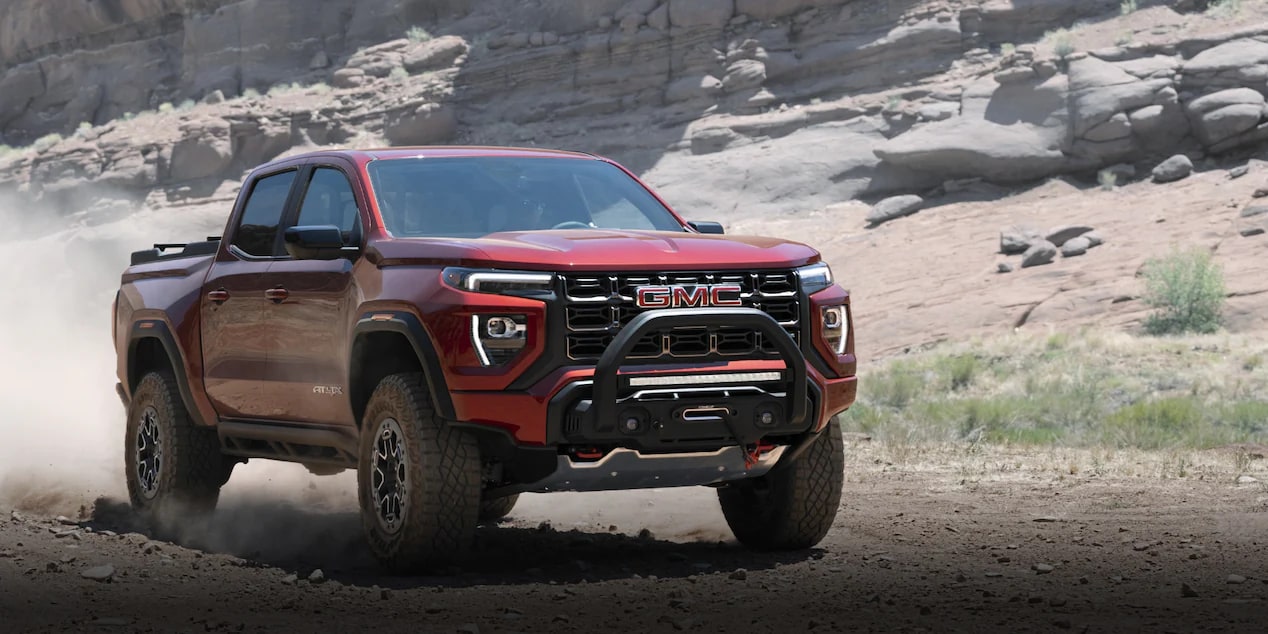 2023 GMC Colorado Canyon
At Grant Miller Chevrolet, we are excited to announce the redesigned 2023 GMC Colorado Canyon. This new model comes with multiple impressive features that many of its rivals will envy. Here's a glimpse of what to look forward to in the new 2023 GMC Colorado Canyon.
Exterior
The exterior of the 2023 GMC Colorado Canyon boasts numerous exterior updates that make it stand out. It has a new front fascia with a more prominent grille that's bookended with thinner rectangular LED headlamps to increase aesthetics and visibility. Unlike previous models, this redesigned model does not have a front air dam. Instead, it has nicely trimmed corners and repositioned fog lights to give the front a sleek look.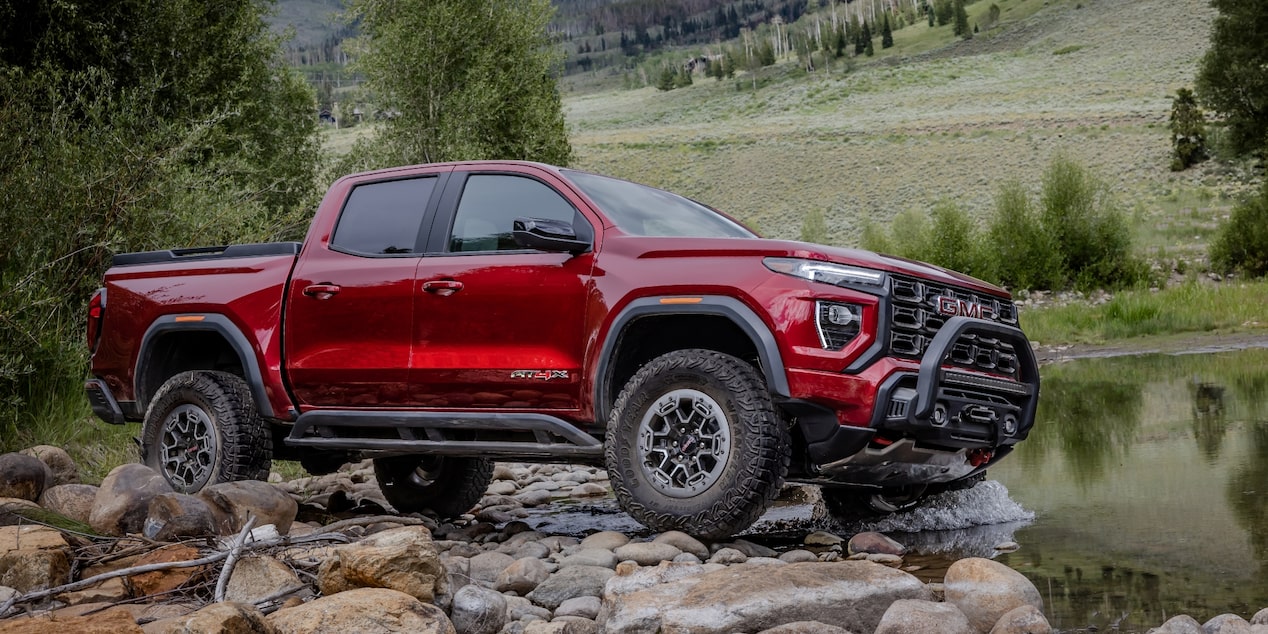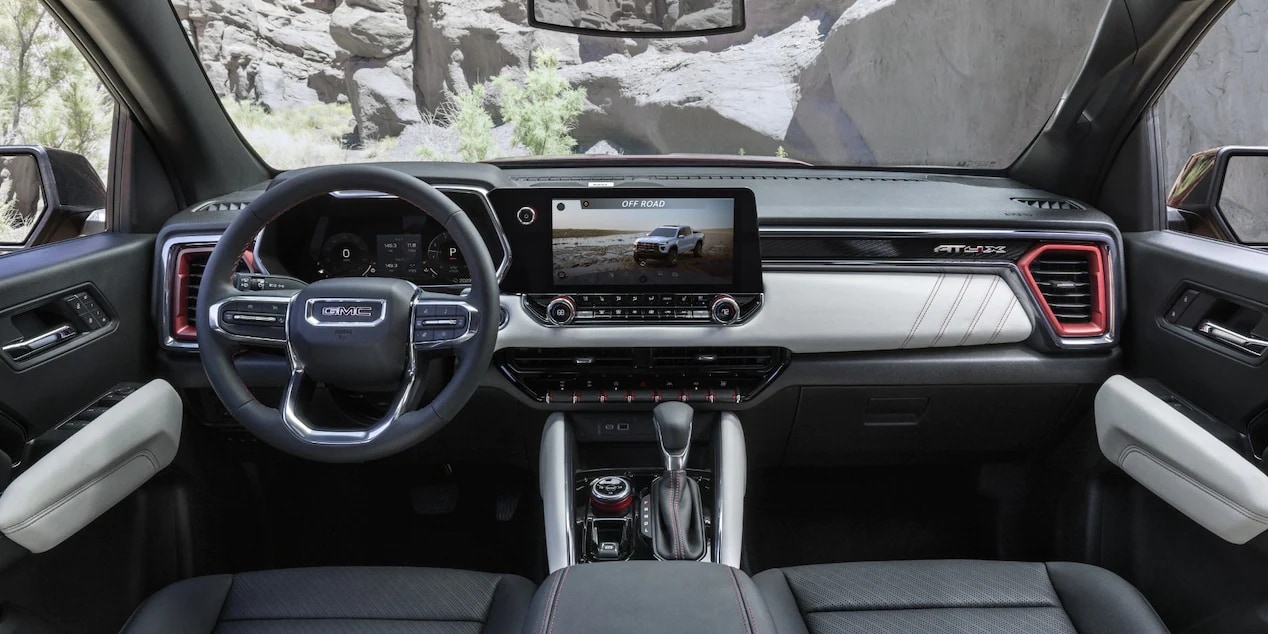 Capability
The 2023 GMC Colorado Canyon is a capable pickup truck with remarkable capability. This model has a higher towing and payload capacity than previous models. While previous models could tow up to 7,550 pounds and had a payload of 1,450 pounds, the 2023 model can tow as much as 7,700 pounds and haul up to 1,640 pounds. Unlike the past models, which have a ground clearance of at least 8.4 inches, the 2023 GMC Colorado Canyon's clearance of at least 9.6 inches makes it suitable for tackling even more rugged terrains.
Performance
The big difference between the redesigned 2023 GMC Colorado Canyon and previous models is the number of engines. Past models offered three engine options, while the 2023 model has one capable powertrain, a 2.7-litre inline-four turbo engine. The engine delivers 310 horsepower and 430 lb-ft of torque and is paired with a standard eight-speed transmission.