The 2023 GMC Yukon in Smoky Lake, Alberta
Are you looking for a vehicle that offers both luxury and power? Then look no further than Grant Miller Chevrolet in Smoky Lake, Alberta. We are proud to announce the arrival of the 2023 GMC Yukon to our vehicle inventory. This full-size SUV is packed with features that will have you coming back for more. Let's take a closer look at what makes this model special.
2023 GMC Yukon Safety and Reliability
The Yukon features a state-of-the-art airbag system for your safety. It also includes adaptive cruise control that automatically adjusts its speed to match the flow of traffic. The 2023 GMC Yukon also incorporates the latest driver assist technologies like lane departure warnings to enhance safety and ensure you reach your destination without incident.
2023 GMC Yukon Interior and Technology
The 2023 GMC Yukon is designed to provide a luxurious and comfortable interior experience. Its interior features soft upholstery made of quality materials. Interior comforts include heated and cooled front seats and second-row captain's chairs. The seats are adjustable for your convenience, allowing you to customize your driving position. Furthermore, the climate control system ensures optimal temperature settings for all passengers. The sound system is equipped with Bose speakers for an immersive audio experience. Storage space in the cabin is ample and includes pockets in each door as well as beneath both sides of the rear seat. Other amenities include wireless charging, four USB ports, and a navigation system to help you find your destination easily.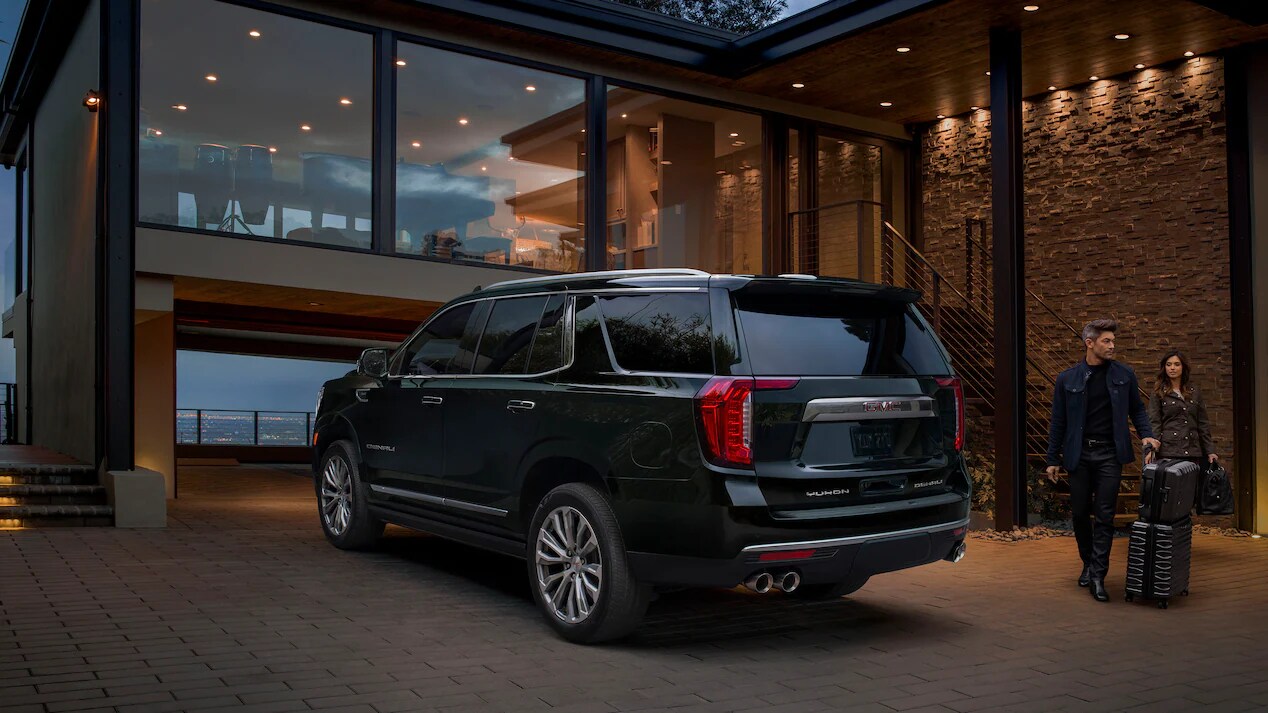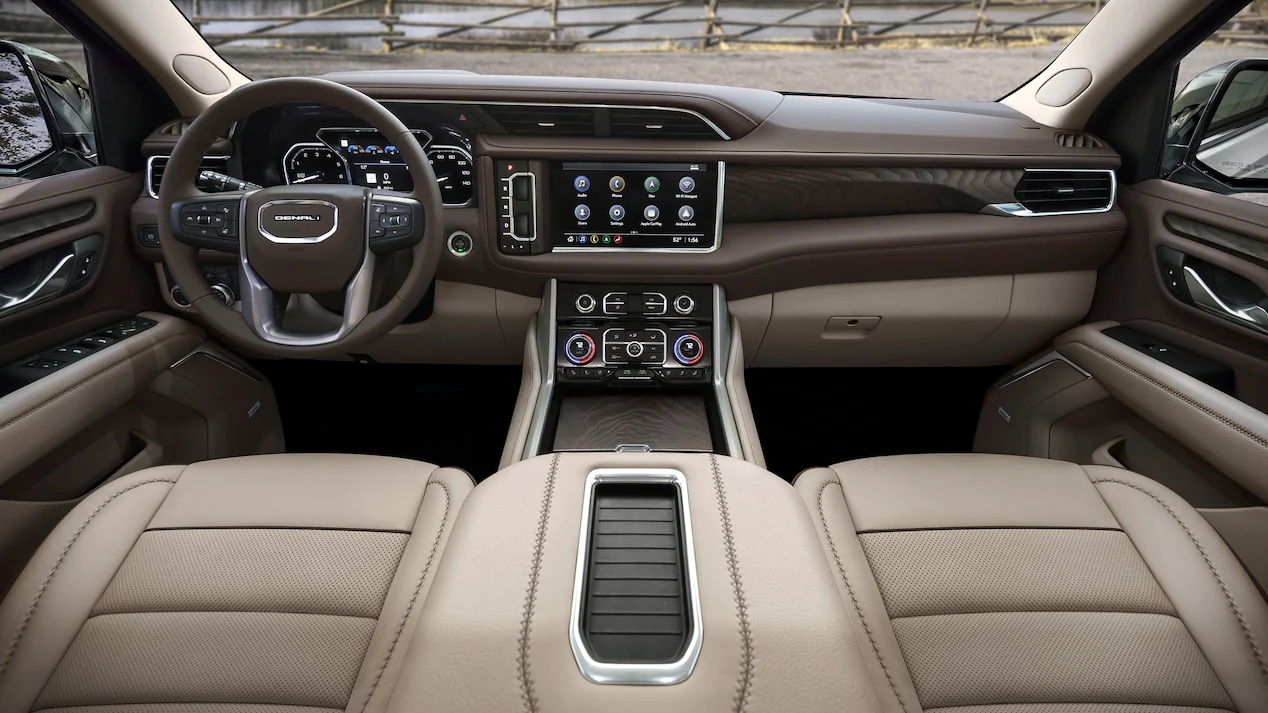 2023 GMC Yukon Exterior
The exterior design of the Yukon features sharp lines and angular contours that emphasize the vehicle's bold presence on the road. The large grille and headlights give it an authoritative look, while the gloss black accents provide just the right amount of flair. The available 22-inch wheels add a subtle hint of aggression while helping accentuate the Yukon's dramatic stance.
2023 GMC Yukon Performance
An impressive combination of power and efficiency is available in the 2023 GMC Yukon. The SUV comes with a 5.3-litre V8 engine as well as a 10-speed automatic transmission, making it perfect for taking long trips or hauling heavy loads. Its Active Fuel Management technology allows the engine to switch between eight-cylinder mode when additional power is needed and four-cylinder mode when extra efficiency is desired. Designed to provide maximum stability on the road, it has an independent suspension with adjustable shock absorbers for enhanced ride comfort.
Purchase the 2023 GMC Yukon Today!
If you're looking for an SUV that combines luxury and power, then make sure to check out the 2023 GMC Yukon at our dealership in Smoky Lake, Alberta. Stop by Grant Miller Chevrolet today and speak with one of our finance experts about available financing options. We look forward to serving you!